IDestroy Video 'Lemons'
Check out the new IDestroy music video for the single 'Lemons' HERE
I hope you have as much fun watching it as we did filming it!
'Lemons' is the lead single from IDestroy's second EP 'Pure Joy of Life', scheduled for release on Friday 9th March 2018.
The EP, along with t-shirt and other cracking merch, is available to pre-order now from our online merchstore.
Vinyl available via Subkultura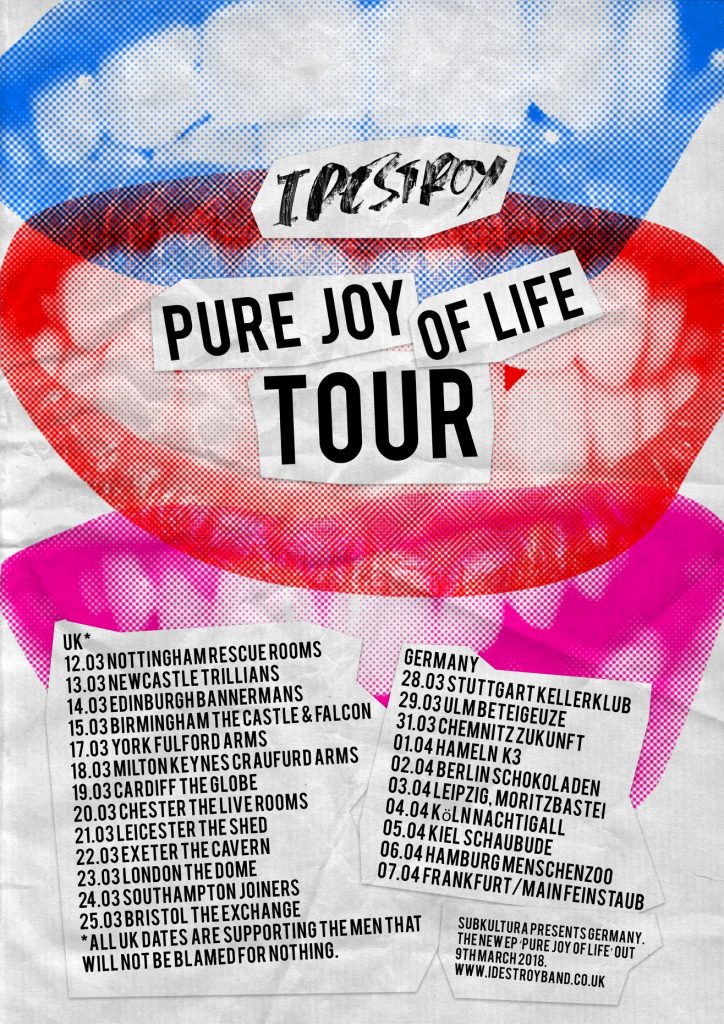 Huge UK and German tour coming up next month!