TRIAXIS New Vocalist Annoucement
Heavy metallers Triaxis are proud to introduce our new vocalist Angel Wolf-Black!
Following the departure of Krissie Kirby, frontwoman for 10 (!) years, we have found a fantastic new singer in Angel Wolf-Black, a Greek musician and songwriter. We are very excited about starting a new chapter for Triaxis together.
Check out a clip of her singing 'Stand Your Ground' here:
Gigs this spring include:
Saturday 25th February @ The Firehouse, Southampton
Sunday 26th February @ The Roadhouse, Birmingham
Friday 7th April @ Sound Circus, Bournemouth
I wont beat around the bush, we are screwed for funds. Please check out our online Merchstone and if you fancy anything, order with the satisfaction that helping a struggling band get back on their feet!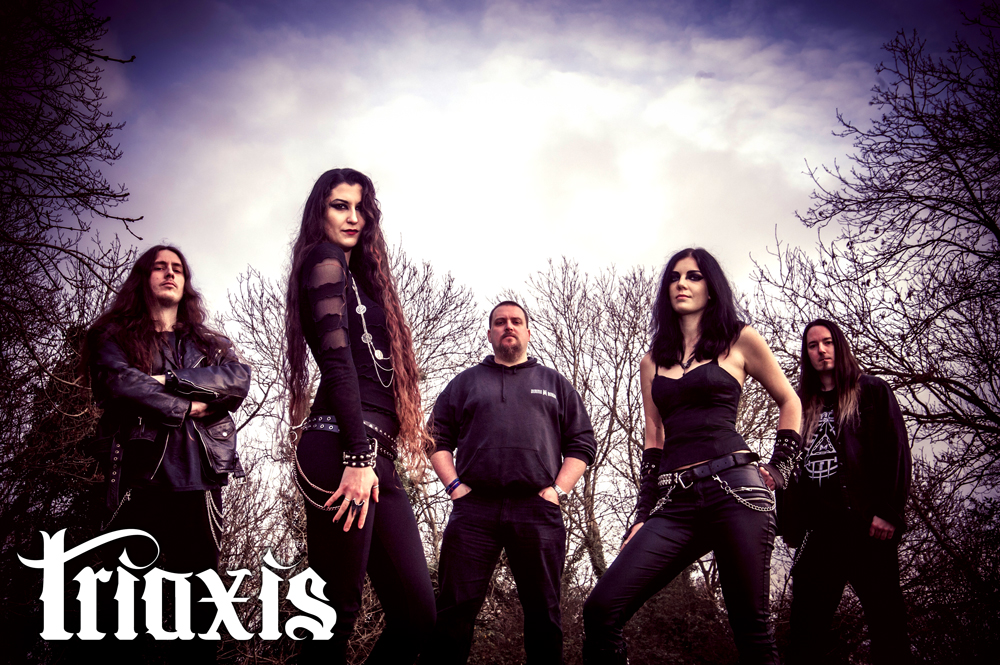 Stay Up To Date
Connect with me on social media
facebook
twitter
instagram
Latest News
3 May 2018 - Announcement – Hands Off Gretel
1 May 2018 - D'Addario Endorsement
27 Feb 2018 - IDestroy Video 'Lemons'
More news »
Next Gig
26 May 2018

- Leestock Festival, Suffolk
More info »