2017 Round-Up
Hi everyone, I just wanted to say a big thank you to everyone who has supported me in 2017. Musically, it has been the biggest year! Some highlights and stats:
 126 gigs played, with 15 bands. Most of those (62) with IDestroy.
A double A-side single release with IDestroy, an EP and a single released with DORJA (plus one album successfully crowdfunded as of 31st December 2017!)
Awarded 'Best Bassist' by TBFM
Other highlights include two amazing tours of Germany, playing some massive O2 academies, meeting one of my bass heroes (David Ellefson), joining Fury and getting my basses looking unique and gorgeous by Alperious Custom Pickguard!
Huge thank you to other bands that have made me so happy and proud to perform with in 2017: Triaxis, Hands Off Gretel and Dakesis!
Lots of love to my bass students and fellow tutors at Bristol Rock Centre, I've seen some really amazing progress and confidence in everyone this year.
And most importantly, thank you to everyone who has been supporting me and my projects, even if you just enjoy seeing bass photos and vids, I'm glad you're here. My social media pages started to reach a lot more of you over recent months and I'm pleased you're sticking around. I hope 2018 is a beautiful and memorable time for you all!
2017 must have been my busiest year, a relentless effort which brought many exciting rewards. The possibilities for 2018 are endless… let's see how this goes!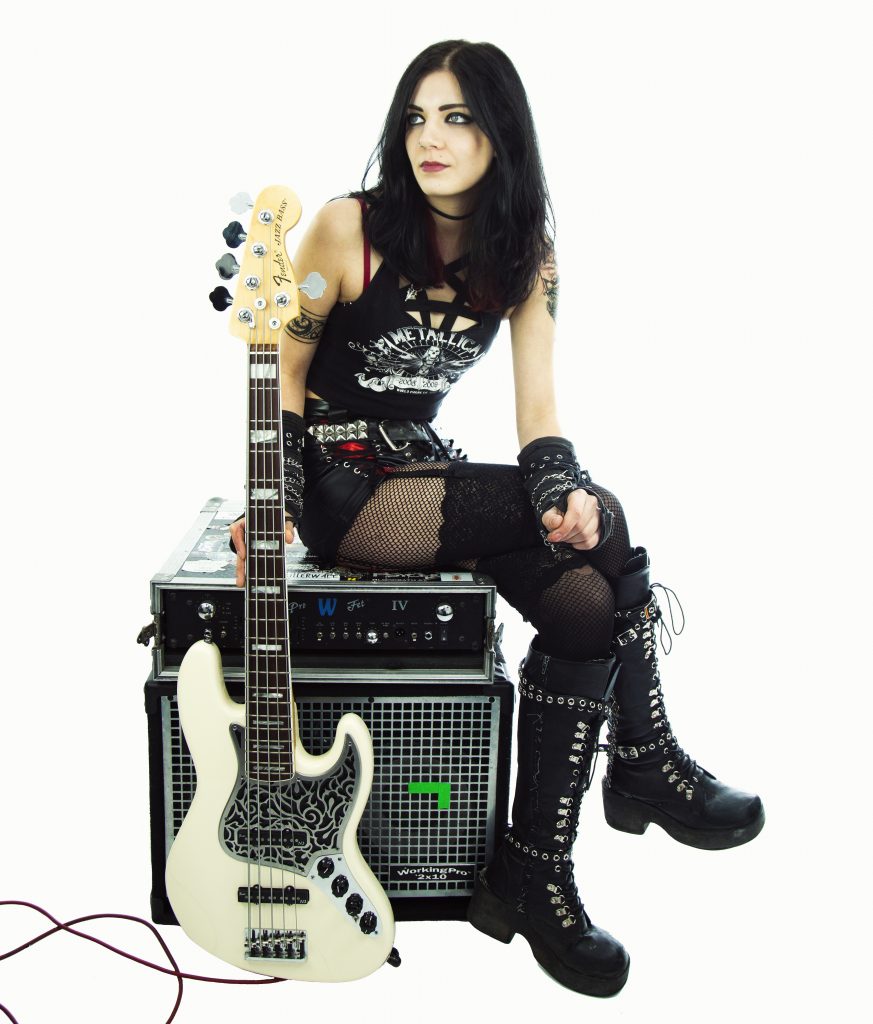 Photo by Michael Brumby
Pickguard by Alperious Custom Pickguard
Shop

Signed photos, bass string jewelry and more
Visit the shop »
Stay Up To Date
Connect with me on social media
facebook
twitter
instagram
Latest News
17 Jun 2019 - New DORJA Single 'Gemini'
7 Jun 2019 - New Hands off Gretel Single 'Freaks Like Us'
10 May 2019 - New single from DORJA 'Chainbreaker'
More news »
Next Gig
27 Jun 2019

- B2, Norwich
More info »