Bands
Hands Off Gretel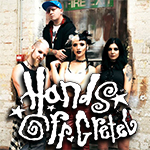 Fronted by scream-queen Lauren Tate, South Yorkshire four piece Hands Off Gretel strut a cheeky, sugar-coated mix of heavy garage rock, grunge, and pop rock influenced by the likes of Nirvana, No Doubt and PJ Harvey. 2018 saw Becky Baldwin joining the band to form a solid, high energy force to be reckoned with.
Hands Off Gretel's latest self-release 'The Angry EP' (March 2020) can be purchased from their online store. The band have been touring extensively in the UK and Europe, performing at prestigious events such as Download and Isle of Wight festivals. The band are currently working on their third album.

Facebook – YouTube – Spotify – Twitter – Instagram – Online Store – Newsletter
Fury
FURY are a British heavy metal band who deliver ex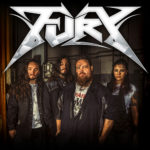 pansive, panoramic and beautiful arrangements, capable of transporting you to alternate and fantastical universes. The potent mixture of Julian's soulful, yet powerful vocal combined with a brilliantly talented band, will capture the excitement of fans of any genre.  With many years of live experience between the group, Fury guarantee an energetic, engaging and thoroughly fun live experience for all! Becky joined Fury in the winter of 2017 after a highly successful UK tour. The band have recently released their fourth album 'Born To Sin' (March 2022). You can order albums and other merchandise on the band's webstore.

Website – Facebook – Twitter – Youtube – Instagram – Spotify