Bands
Hands Off Gretel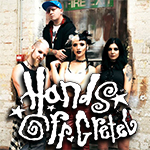 Fronted by scream-queen Lauren Tate, South Yorkshire four piece Hands Off Gretel strut a cheeky, sugar-coated mix of heavy garage rock, grunge, and pop rock influenced by the likes of Nirvana, No Doubt and PJ Harvey. 2018 saw Becky Baldwin joining the band to form a solid, high energy force to be reckoned with.
Hands Off Gretel self-released album 'I Want The World' can be purchase from their online store. The band have been touring extensively in the UK and Europe, performing at prestigious events such as Download and Isle of Wight festivals. The band are currently recording for an EP release later this year.

Facebook – YouTube – Soundcloud – Twitter – Instagram – Online Store – Newsletter
Fury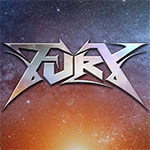 FURY are a British heavy metal band who deliver expansive, panoramic and beautiful arrangements, capable of transporting you to alternate and fantastical universes. The potent mixture of Julian's soulful, yet powerful, vocal combined with a brilliantly talented band will push all the buttons for fans of any genre of music- and with many years of live experience between the group, Fury guarantee an energetic, engaging and thoroughly fun live experience for all! Becky joined Fury in the winter of 2017 after a highly successful UK tour.

Facebook – Twitter – Youtube – Instagram – Online Store
Dorja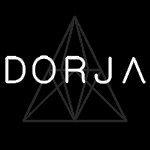 Dorja are a brand new transatlantic hard rock band. The five members from England, Belgium and Kazakhstan met together for the first time in May 2016 in Los Angeles after months of writing collaboratively in online sessions. They recorded their debut demo track with Erich Gobel (Black Sabbath, John Mayer, Ray Charles) at West Triad Studios in California, created by Mark Schulman (Pink). Their debut album 'Gemini' was self-released on the 21st June 2019 and is available to purchase from the band's website.

Their unique style is a nod to 70's & 80's classic rock bands whilst fusing with the modern sounds of current garage rock bands. With their powerful, guitar-driven hooks and heavy drums, teamed with a vocal of raw energy to challenge Janis Joplin, Dorja have created one of the most exciting new bands today.
Band profiles: Official Website – Facebook – Twitter – Youtube – Soundcloud – Instagram
Stay Up To Date
Connect with me on social media
facebook
twitter
instagram
Latest News
13 Nov 2019 - Newsletter November 2019
1 Sep 2019 - UK Guitar and Bass Show Performance
17 Jun 2019 - New DORJA Single 'Gemini'
More news »
Next Gig
18 Dec 2019

- Exchange, Bristol, UK
More info »