Fury Announce Double Vinyl Release
Fury's 2020 album 'The Grand Prize' will be available on vinyl in May. This will be a double gatefold vinyl featuring the full album, plus six bonus live tracks.
Please order your copy as soon as you can to help the band with manufacturing costs. Signed copies are available, as well as a full bundle deal that includes a signed live poster and a CD of the bonus live tracks.
Pre-order here: https://furyofficial.co.uk/store/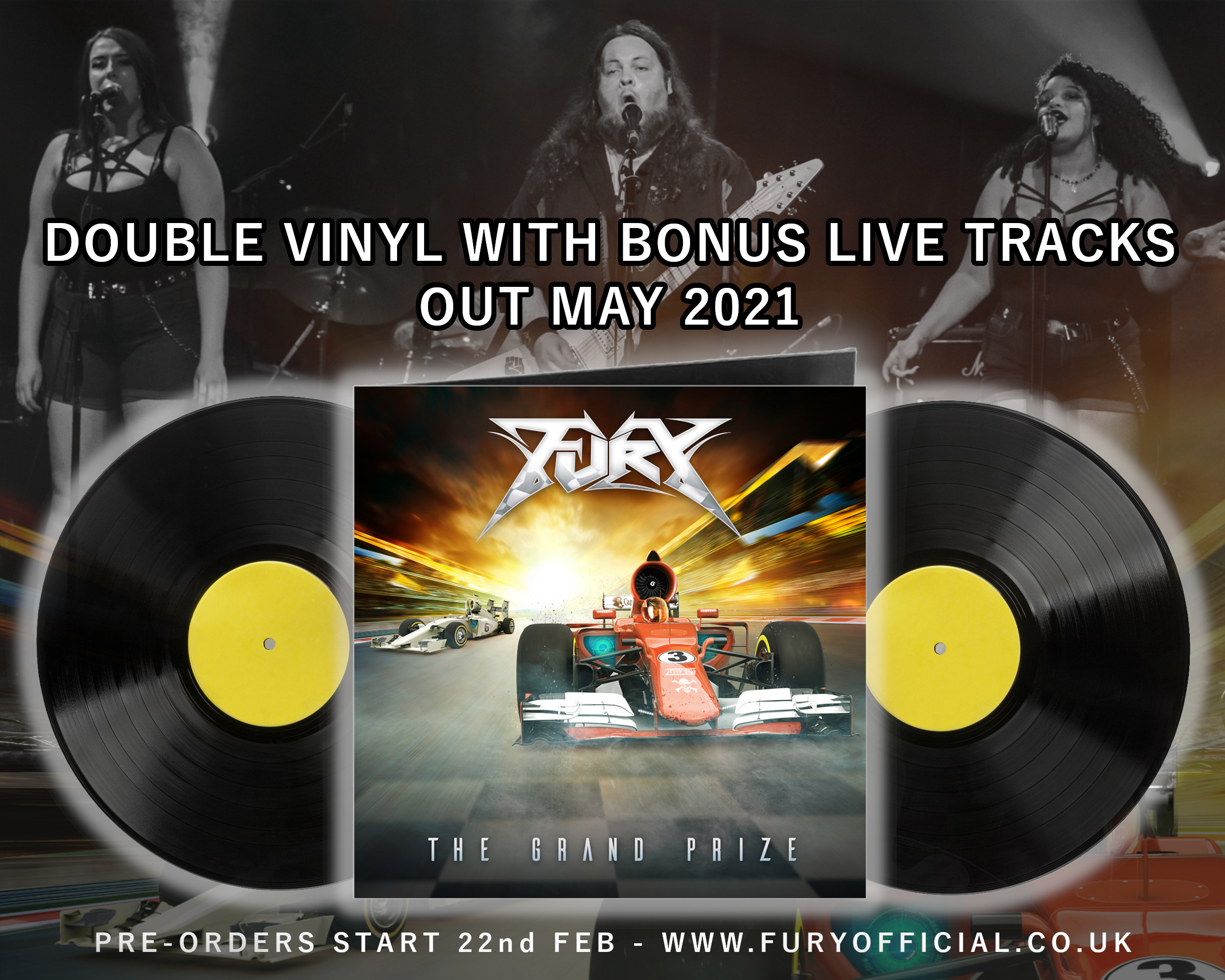 We have always wanted to release a full album on vinyl, and in the absence of real gigs over the last year, we are so grateful for these live tracks from online shows that helped us push through hard times. Thank you for your support!